[first picture in set] | gallery thumbnail index | next
Viewing picture 1 of 43 (file: MCPswitch20031003690.jpg)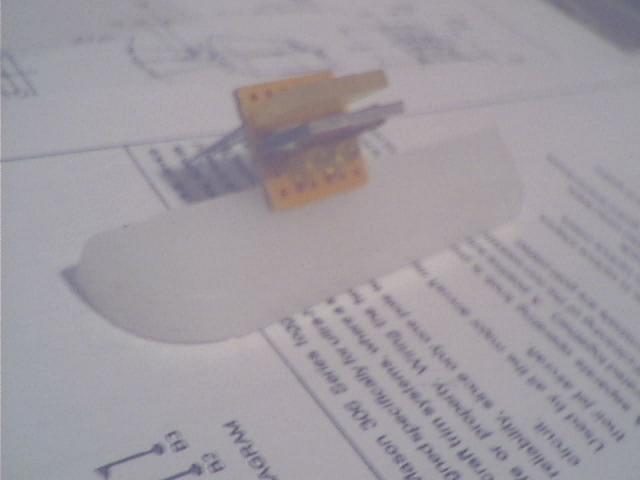 Description:
This gallery shows how to build a nice replica for the pushbuttons used in the MCP (similar pushbuttons/switches are used on the overhead panels. Those are just a little bigger)
I modeled the switches after Korry's Chromalux 389 Series, which are (I believe) the actual switches used in the Rockwell Collins MCP for the 747-400.
For specs of the switches look here: http://www.korry.com/PDF/Korry_389.pdf
My switches are made up from 3 basic parts:
- the outer shell from square aluminum pipe
- the backplane with the switch
- the moving part with the LEDs and the Cap

---
This picture shows the LED part.
[first picture in set] | gallery thumbnail index | next